OTHER USES FOR GROUSER BARS
In addition to its primary use as a method of retreading worn track shoes, grouser bar can be used to strengthen, reinforce, and extend the life of a variety of hard-working heavy equipment. Here are a few of the most common.
BULLDOZER BLADE AND SHOVEL REINFORCEMENT
Grouser bar is commonly used to provide extra steel reinforcement to dozer blades and buckets to prolong their life by providing support and reducing the amount of wear. Grouser bar is welded into joints and spaces as needed.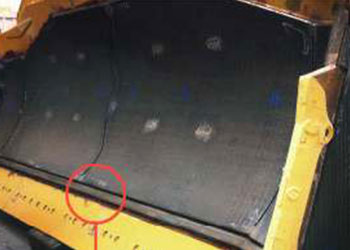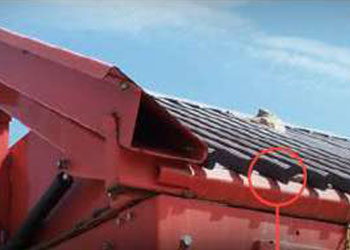 GRIZZLY BARS
Grizzly bars or Grizzly screens are long beams of pipes used to separate large rocks from fine material in mining applications. Grouser bars have been found to be excellent for this use. Due to the high boron content and Rockwell C hardness, they last much longer than other grizzly bars on the market and can be interchanged or replaced as needed.
SCRAPER FLIGHTS
Grouser bar can also be used as a solution to restore scraper flights that have worn down. Built to last, Dura-Tuff grouser bars add resilience and reinforcement. This is a great way to extend the wear of a scraper.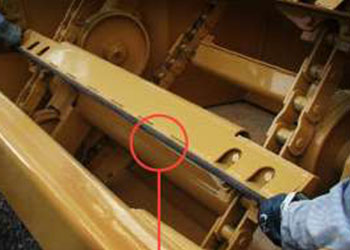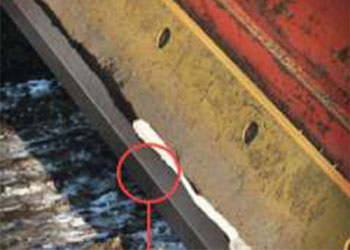 SNOWPLOW BLADE BUILD UP
Snow plow blades show the most wear at bottom of the blade where the blade is engaging the ground. Welding a grouser bar at the bottom increases blade wear life and decreases the frequency with which snowplow blades need to be changed.
LANDFILL TRACK SHOES
Bulldozers working in landfills have unique challenges to efficiently deal with waste material. Dura-Tuff grouser bars provides additional surface area which helps to compact the waste material keeping the dozer from sinking into the material.