GROUSER BAR
Grouser Bar is a type of steel bar used to restore the tread on dozers, excavators, and other tracked vehicles. A worn track shoe can be regrousered up to four times, greatly extending the life of the shoe. A new grouser bar from Dura-Tuff can also add height (up to 110% of the original) for added traction and increased wear life.
WHY USE GROUSER BAR?
WHAT DOES GROUSER REFER TO?
The grouser refers to the protrusion on a track shoe which directly engages the ground. Grousers are intended to increase the traction of tracked machines, especially in loose material such as soil or snow. The Growser bar works by increasing contact with the ground like conventional tire treads, and similar to a cleated athletic shoe giving the machine the traction it needs to push, pull, and rip through rock, sand, soil, and debris.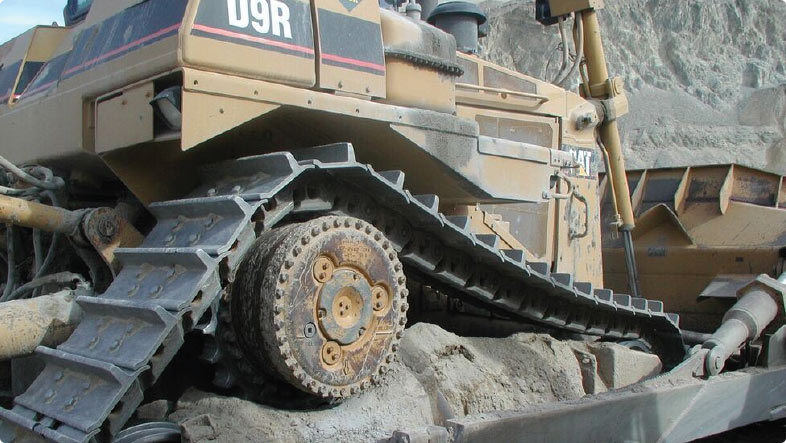 GROUSER BAR SPECS
Rolled in a unique 'coffin' shaped profile to fit easily on a worn track pad surface
Grouser bars are welded onto worn track shoes as an alternative to replacing them with new OEM or aftermarket shoes
Designed to match or even exceed the hardness and durability of the original track shoe
Available in a variety of profile sizes to accommodate any tracked machine from largest dozers down to the smallest track loaders or excavators
WHY CHOOSE DURA-TUFF?
OUR HISTORY
Dura-Tuff was started in 1986 when we identified a need in the industry, originally called W.M.C. A few years later we changed the name to Dura-Tuff to emphasize the Durability and Tuffness of our grouser products. When you need grouser trackpads, excavator track shoes, bulldozer trackpads, excavator ice lugs, or bolts for grouser bars and ice lugs, Dura-Tuff has exactly what you need. We also handle dozer track repair.
MADE IN THE USA WORN WORLDWIDE

America has a rich industrial heritage and a proud tradition of steel working. We continue that tradition with a passion for making the best, most durable, and innovative grouser products in the world. We work hard every day to make products that stand up to the most abrasive environments on the planet with a presence in more than twenty-five countries worldwide.
WHAT'S THE ADVANTAGE?
In many abrasive environments, the grouser wears down at a disproportionate rate to the rest of the undercarriage, making the concept of regrousering a cost-effective way to approach undercarriage maintenance. 
Regrousering can significantly prolong the life of the track group and save thousands of dollars over the life of the undercarriage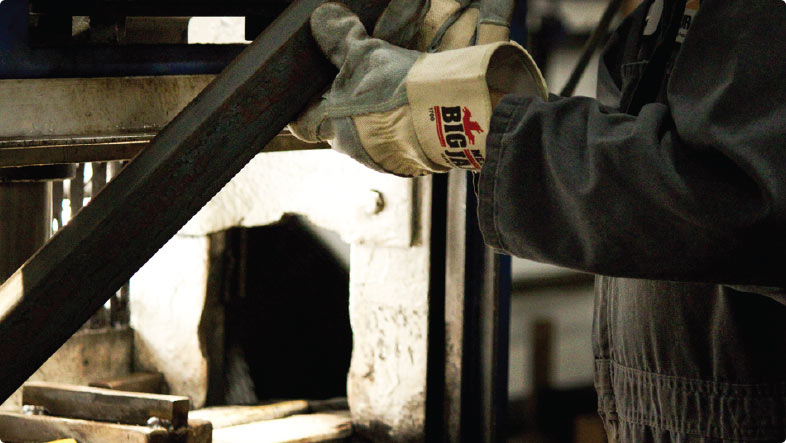 IT STARTS WITH THE STEEL
We start with a proprietary boron alloy which maximizes hardness and weldability. From there the steel is cut-to-length and individually heat treated for consistent through-hardness. This process of hand crafting each bar results in steel that is up to 20 points harder (Rockwell C) than our competitor's bar.
WHICH SHAPE BEST FITS YOUR WEAR PATTERN?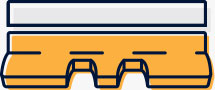 STRAIGHT BAR
Wear pattern is even all the way across
Shoe is trimmed for a flat surface
Works well with automated welders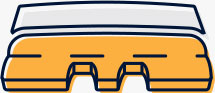 FORGED BAR
Rounded wear pattern with severely worn edges
Eliminates the need for trimming
Ends of bar are clipped at a 45 degree angle for less turning resistance and added support
Hooked bar ends are designed to fit track shoes with severe wear on edges
Ideal for track shoes welded in the field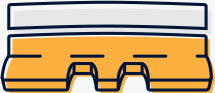 CURVED BAR
Slightly rounded wear pattern
Eliminates the need for trimming
Curved bar shape reduces amount of fill weld required
Ideal for track shoes welded in the field
BEVELED BAR
Wear pattern is even all the way across
Shoe is trimmed for a flat surface
Ends of bar are clipped at a 45 degree angle for less turning resistance and added support
Works well with automated welders
Recent Grouser Bar Shipments