ICE LUGS
Ice lugs are short pieces of grouser bar (typically 2"– 6" long) welded on top of the existing grouser. Dura-Tuff ice lugs, also known as ice cleats, deliver increased stability and extra traction for dozers, excavators, or any other equipment during the winter months. Ice lugs are essential to provide safety and amplify efficiency while pushing and pulling on frozen turf.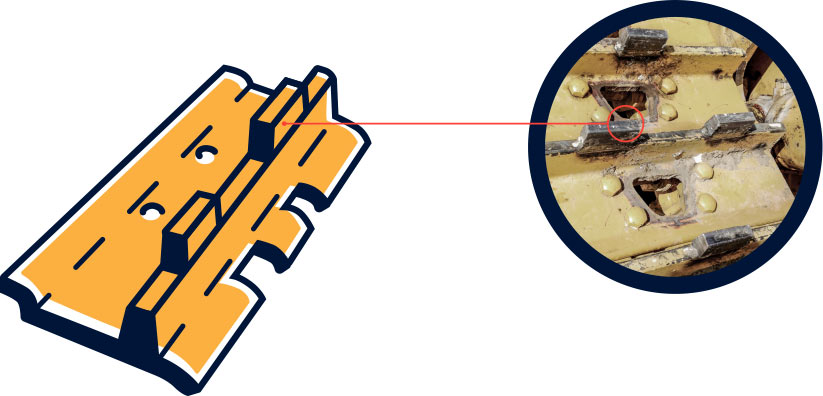 ADVANTAGES OF DURA-TUFF ICE LUGS
Clean cut—no mess or sharp edges
No added labor, material, or waste associated with chopping down to size
Packaging provides easy counting and transportation to job site
Extreme Service available for severe conditions
Boron steel alloy provides superior weldability
Tungsten carbide ice lugs extend wear in abrasive environments
DURA-PACKED PACKAGING
Dura-Tuff ice lugs are packaged and organized to make storage and transportation to the job site a breeze. The smaller sizes—6 and 7 bar—are packaged in small boxes or compact totes in quantities of 50 and 100, and then placed in a larger box for storage. When it is time to weld the lugs, simply grab a couple of boxes and go. Larger ice lugs are stacked neatly in our standard Dura-Tuff boxes to make counting your inventory simple, easy, and headache-free.
When you need grouser trackpads, excavator track shoes, bulldozer trackpads, excavator ice lugs, or bolts for grouser bars and ice lugs, Dura-Tuff has exactly what you need. We also handle dozer track repair.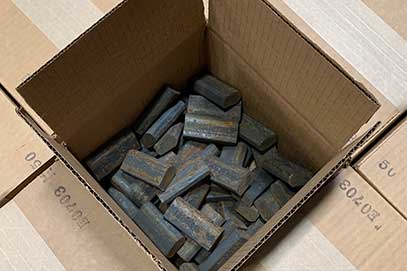 TUNGSTEN CARBIDE OVERLAY
As tough as Dura-Tuff ice lugs are, our tungsten carbide ice lugs are even tougher. A great option to extend wear life, tungsten carbide lugs are designed for high abrasion so they last longer than regular ice lugs. Get more out of your run time between maintenance in areas of severe wear with Dura-Tuff tungsten carbide ice lugs.