Dura-Tuff makes the toughest, most innovative weld-ready grouser products in the world.
America has an industrial heritage and a proud tradition of steel working. We continue that tradition with a passion for making the best, most durable, and innovative grouser products in the world.
Extend the Life of Your Track Shoes
Weld-Ready™ grouser products from Dura-Tuff can extend the life of a worn shoe by regrousering up to four times. New grouser bars from Dura-Tuff are harder than the grouser on a new shoe, and, when welded to the worn pad, can add height (up to 110% of the original) for even longer run time.
Dura-Tuff helps you get the most out of your track shoes, extending their run life by up to four times.
When track shoes are worn down, Dura-Tuff grouser bars are welded on to keep machines up and running longer.
Dura-Tuff grouser bars can be cut to any length and each is individually heat-treated for superior durability.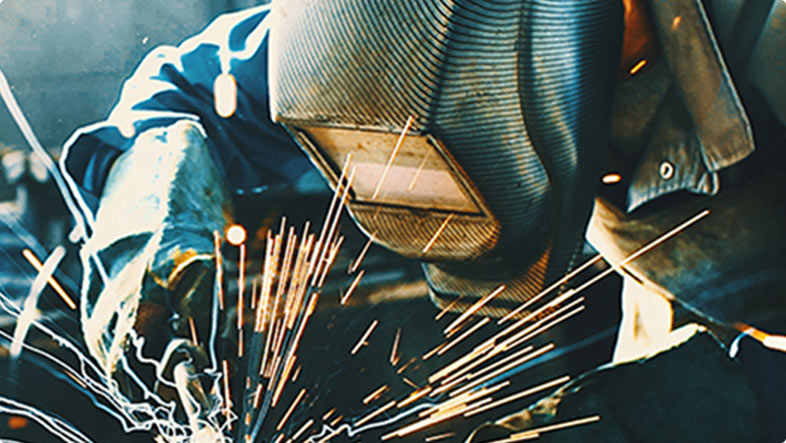 Our Weld-Ready grouser products are designed for optimal weldability, getting you back in the field faster.
Save Money. Save Time. Stress Less.
Dura-Tuff's grouser products can save you tens of thousands of dollars on just one machine. A fleet of dozers adds up to hundreds of thousands of dollars in annual savings.
Dura-Tuff's Weld-Ready™ grouser products save you time by providing cut-to-length and preformed bar, ready to weld out of the box. Quick turn-around times are available by maintaining a large inventory of common sizes. In addition, most custom orders are available within 24 to 48 hours. With Dura-Tuff's reliable Dura-Packed™ packaging, you never have to worry about your order not arriving intact and on time.
We have been perfecting our craft for over 30 years and feel great satisfaction in ensuring every detail is correct.