Grouser Bars, Ice Lugs & Dozer Bars in Zambia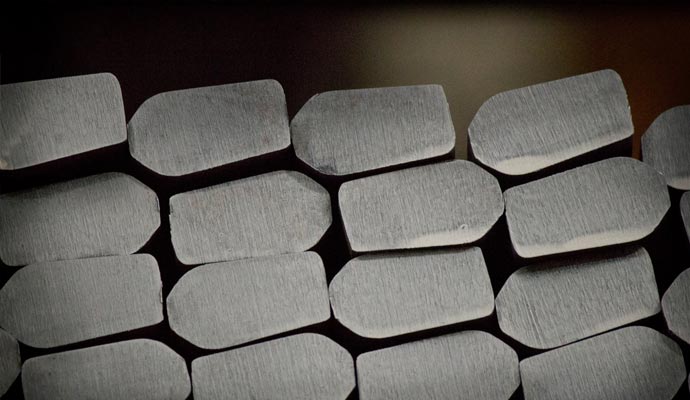 Zambia, in southern Africa, is a landlocked country of rugged terrain and diverse wildlife, with many parks and safari areas. On its border with Zimbabwe is famed Victoria Falls that plunges 108 meters into narrow Batoka Gorge. The scenery and rugged terrain of this area make Zambia a prime location for businesses that use the premium quality grouser products produced by Dura Tuff.
Common grouser products used in this area include track grousers, excavator undercarriage replacement, wear products and more. Since its founding in 1986, Dura Tuff has operated with a singular focus: to consistently create the best, most durable, and innovative grouser products available anywhere in Zambia and around the world. The secret is our proprietary boron alloy that maximizes hardness and weld-ability. The company has earned a solid reputation among the customers in the market by producing the toughest, most innovative, weld-ready grouser products.
The Best Grouser Products Offered by Dura-Tuff in Zambia
For more than 30 years, Dura-Tuff has set the global standard for superior grouser products in Zambia and around the world. From there, the steel is cut-to-length and individually heat-treated for consistent through-hardness. This process of handcrafting each bar results in steel that is up to 20 points harder (Rockwell C) than our competitor's bar. Some of our most popular products include: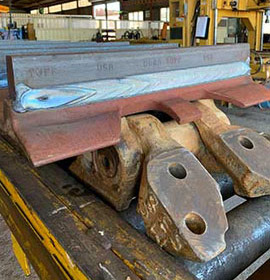 Grouser Bars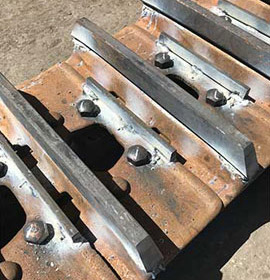 Trailing Edge Bars
Dura-Tuff's grouser products can save you tens of thousands of dollars on just one machine. When you apply that to a fleet of bulldozers that adds up to hundreds of thousands of dollars in annual savings.
Contact Dura-Tuff for Superior Grouser Products in Zambia
When you need the best possible grouser products for your job in Zambia, you need to contact Dura-Tuff. Manufactured in the USA but operating in more than 25 countries around the world, we set the global standard in the industry. Call us today at 855-914-1914 for a free consultation.