Grouser Bars, Ice Lugs & Dozer Bars all around Wyoming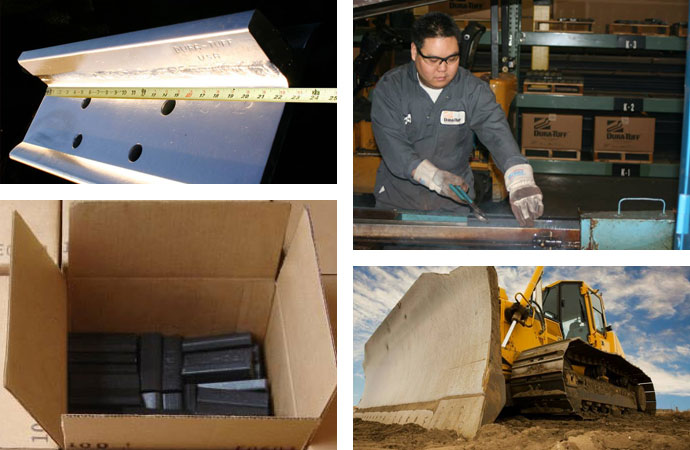 With our outstanding, exclusive boron alloy steel bars, Dura-Tuff sets a new standard for grouser products on a global level. The strongest, most durable, and most advanced grouser products have been our one and only focus since our founding in 1986.
With the help of our skilled teams, we consistently follow our clients' requests about the way they want their grouser products cut. You won't find any Grouser products of higher quality at such a low cost as Dura-Tuff, we can guarantee that.
Because we uphold our commitment to product quality and changed the name of our business to Dura-Tuff to emphasize the durability and toughness of our grouser products, our clients are always satisfied with our products.
You may get our grouser goods for your machines from us if you reside in Wyoming because we supply these there. So, give us a call right away at 855-914-1914 if you need any grouser products for your machine, since grouser bars give tracked machines traction, or you can also contact us online for more details.
Top-Quality Grouser Products by Dura-Tuff all around Wyoming
You might save tens of thousands of dollars with a Dura Tuff grouser product on just one machine. We supply a wide variety of grouser bars to more than 25 countries. Our well-known products include: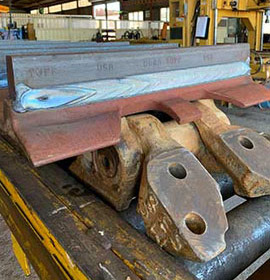 Grouser Bars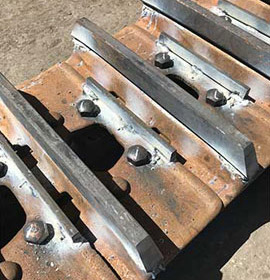 Trailing Edge Bars
WHY CHOOSE DURA-TUFF?
Made in USA Worn Worldwide

America has a rich industrial heritage and a proud tradition of steel working. We continue that tradition with a passion for making the best, most durable, and innovative grouser products in the world. We work hard every day to make products that stand up to the most abrasive environments on the planet with a presence in more than twenty-five countries worldwide.
What's the Advantage?
In many abrasive environments, the grouser wears down at a disproportionate rate to the rest of the undercarriage, making the concept of regrousering a cost-effective way to approach undercarriage maintenance. 
Regrousering can significantly prolong the life of the track group and save thousands of dollars over the life of the undercarriage
Contact Dura Tuff for Superior Grouser Products in Wyoming
When you are working on a project in Wyoming and want the best available grouser materials, you should get in touch with Dura Tuff. We are the industry leaders due to the fact that our products are manufactured in the United States of America yet are sold in more than 25 nations across the world. Call us today at 855-914-1914 for a free consultation.