Grouser Bars, Ice Lugs & Dozer Bars throughout Wisconsin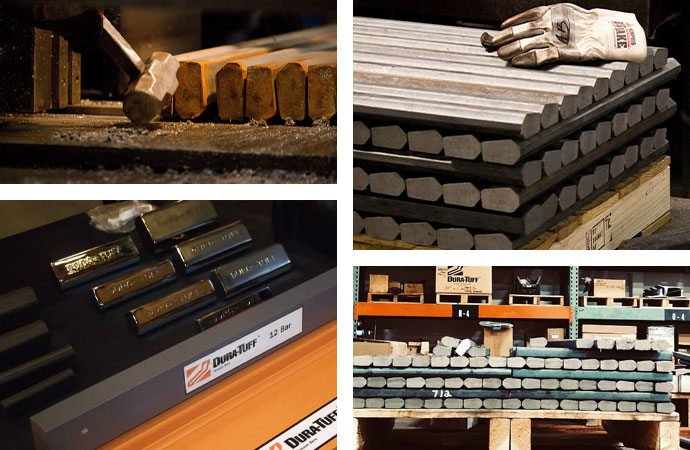 Are your tracked machines not working accurately or lacking traction? You are having this issue because your grouser bars are of poorer quality. We can assure you that Dura-Tuff is what you're looking for if you're seeking something more durable and strong that will make your machine run more quickly. We have been in this profession for over 30 years and have never compromised on the quality of our products.
Our products are made in the USA, and we have served customers in more than 25 countries. For your machines, you need grouser bars that are weld-ready and of high quality.
Wisconsin is particularly well-liked by people who come for both tourism and business. Without a doubt, we make the greatest grouser bars in Wisconsin, and we also have a professional crew that is skilled at meeting customers' needs. Therefore, if you require high-quality grouser bars for your machines, call us at 855-914-1914 or contact us online for more information.
Top-Quality Grouser Products by Dura-Tuff throughout Wisconsin
We have been operating this business for a very long time, and therefore we are knowledgeable about how to provide the finest quality items for our clients. Our best-known products include: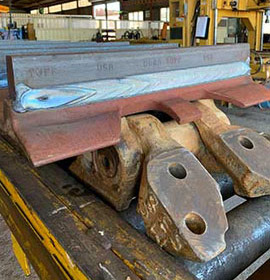 Grouser Bars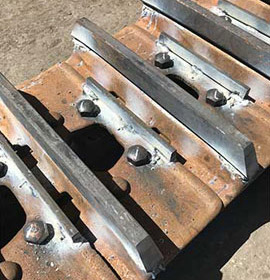 Trailing Edge Bars
With just one machine, Dura Tuff grousers can save you tens of thousands of dollars. When you multiply that by the number of bulldozers in your fleet, you can save hundreds of thousands of dollars each year.
WHY CHOOSE DURA-TUFF?
Made in USA Worn Worldwide

Duratuff of Salt Lake City, UT has been making products that stand up to the most abrasive environments on the planet with a presence in more than twenty-five countries worldwide. America has a rich industrial heritage and a proud tradition of steel working. We are passionate for making the best, most durable, and innovative grouser products in the world.
What's the Advantage?
In many abrasive environments, the grouser wears down at a disproportionate rate to the rest of the undercarriage, making the concept of regrousering a cost-effective way to approach undercarriage maintenance. 
Regrousering can significantly prolong the life of the track group and save thousands of dollars over the life of the undercarriage
Contact Dura Tuff for Superior Grouser Products in Wisconsin
You need to get in touch with Dura-Tuff if you have a task in West Virginia, United States, that requires the greatest available grouser goods. We manufacture our products in the United States of America and have operations in more than 25 countries across the world. Within our sector, we have established the worldwide standard. Call us today at 855-914-1914 for a free consultation.