Grouser Bars, Ice Lugs & Dozer Bars throughout Vermont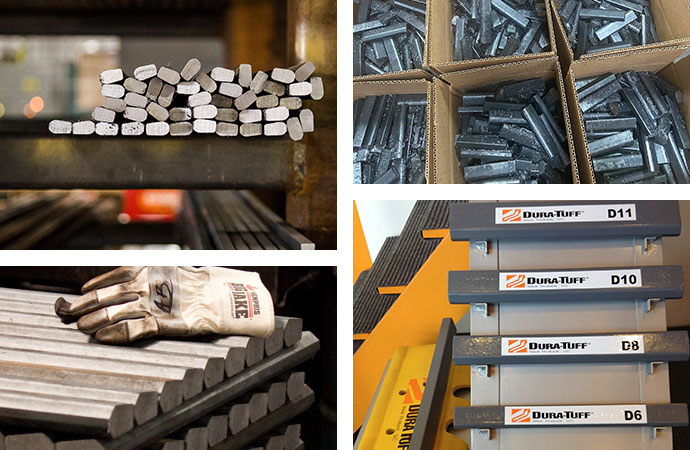 Dura-Tuff knows what sort of grouser bars our clients want, and we will cut our grouser items to your specifications before they are heat-treated to ensure that you receive the required quantity at the right length.
Dozer bars, replug bars, ice lugs, and ice cleats are examples of grouser bars that increase the traction of continuous tracks. So, you eventually require the best grouser bars available, which we will offer you at an affordable price.
We have skilled professionals that will provide your desired items on time and have 30 years of experience in this sector. We are certified, have won awards, and always uphold the needs of our clients.
Therefore, grab your phone and give us a call at 855-914-1914 right now if you live in Vermont and need any kind of grouser items for your machines, or you can reach out to us online to schedule a free consultation.
Top-Quality Grouser Products By Dura Tuff in Vermont
America has a long history of steel manufacturing and rich industrial background. With a desire to create the strongest, most durable, and cutting-edge grouser products in the world, we carry on that heritage. Our most popular products include: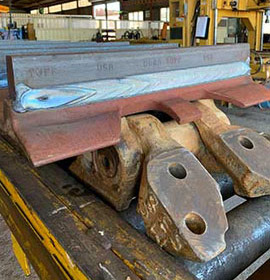 Grouser Bars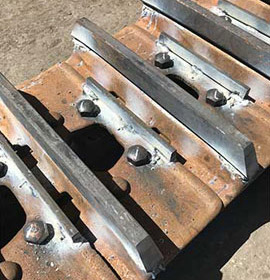 Trailing Edge Bars
With only one machine, Dura Tuff grouser products may help you save tens of thousands of dollars.
WHY CHOOSE DURA-TUFF?
Made in USA Worn Worldwide

America has a rich industrial heritage and a proud tradition of steel working. We continue that tradition with a passion for making the best, most durable, and innovative grouser products in the world. We work hard every day to make products that stand up to the most abrasive environments on the planet with a presence in more than twenty-five countries worldwide.
What's the Advantage?
In many abrasive environments, the grouser wears down at a disproportionate rate to the rest of the undercarriage, making the concept of regrousering a cost-effective way to approach undercarriage maintenance. 
Regrousering can significantly prolong the life of the track group and save thousands of dollars over the life of the undercarriage
Contact Dura Tuff for Superior Grouser Products in Vermont
When you need the best possible grouser products for your job in Vermont, you need to contact Dura Tuff. Manufactured in the USA but operating in more than 25 countries around the world, we set the global standard in the industry. Call us today at 855-914-1914 for a free consultation.