Grouser Bars, Ice Lugs & Dozer Bars in Utah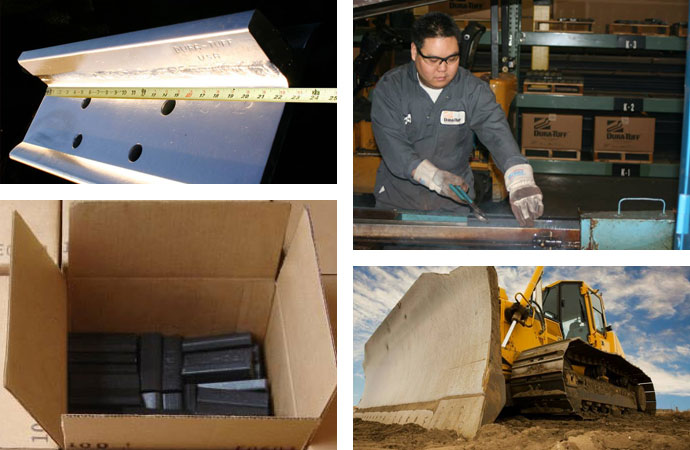 Grousers are made to enhance tracked equipment's grip, especially in loose conditions like mud or snow.
Every industrial vehicle owner knows that bulldozers, excavators, cranes, and other construction equipment are extremely expensive, so it would be disappointing if they didn't function properly. If you live in Utah, Dura-Tuff will be your best option for premium-quality grouser bars and can help you avoid spending money on pricey, worthless items from other companies.
With an average annual snowfall of 500 inches in the mountains around Salt Lake City, Utah is widely recognized for its skiing. So, Utah residents who own construction machines require the strongest, most durable, and greatest possible grouser bars that we are able to provide. Therefore, call us right away at 855-914-1914 or contact us online if you require grouser bars and are having issues with how your equipment is operating.
Top-Quality Grouser Products by Dura-Tuff in Utah
The goal of Dura-Tuff, which was founded in 1986, is to continuously provide the best-quality, sturdiest grouser products in more than 25 countries. We always put the needs of our clients first and make sure they have the greatest grouser bars around.
Each bar is individually handcrafted, yielding steel that is up to 20 (Rockwell C) points stronger compared to our rival. Our most popular products include: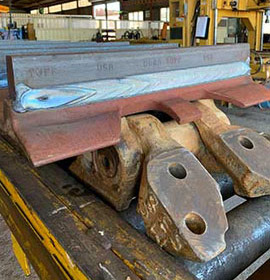 Grouser Bars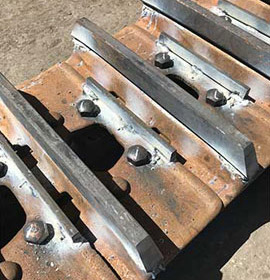 Trailing Edge Bars
Dura Tuff grouser products can save you tens of thousands of dollars on just one machine. When you apply that to a fleet of bulldozers that adds up to hundreds of thousands of dollars in annual savings.
WHY CHOOSE DURA-TUFF?
Made in USA Worn Worldwide

America has a rich industrial heritage and a proud tradition of steel working. We are passionate for making the best, most durable, and innovative grouser products in the world. Duratuff of Salt Lake City, UT has been making products that stand up to the most abrasive environments on the planet with a presence in more than twenty-five countries worldwide.
What's the Advantage?
In many abrasive environments, the grouser wears down at a disproportionate rate to the rest of the undercarriage, making the concept of regrousering a cost-effective way to approach undercarriage maintenance. 
Regrousering can significantly prolong the life of the track group and save thousands of dollars over the life of the undercarriage
Contact Dura Tuff for Superior Grouser Products in Utah
When you need the best possible grouser products for your job in Utah, you need to contact Dura Tuff. Manufactured in the USA but operating in more than 25 countries around the world, we set the global standard in the industry. Call us today at 855-914-1914 for a free consultation.