Grouser Bars, Dozer Bars, & Ice Lugs all over Tennessee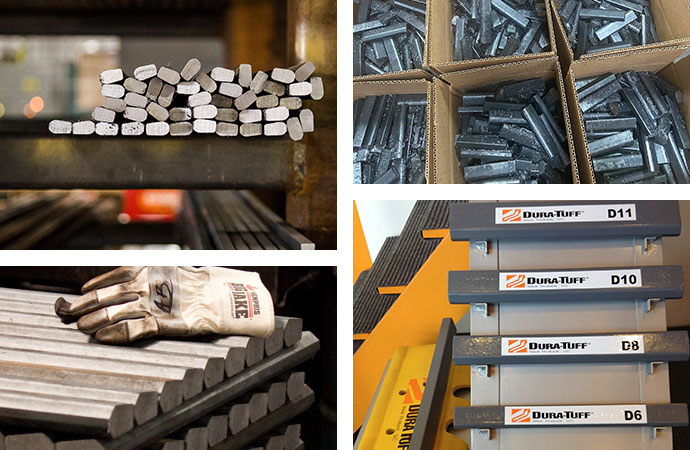 For dozers, excavators, and other tracked vehicles, we have always created top-notch steel bars, which are grouser bars, dozer bars, ice lugs, and other machine products.
It will be a hassle for you if your expensive machine malfunctions. In order to get genuine items for your equipment, you should contact a professional grouser bars company. Dura-Tuff is here to provide you with the finest products at a very affordable price.
Before they are heat-treated, we cut our grouser items to your requirements so you receive the needed number at the proper length. We are certified, and our fully qualified staff are always ready to provide premium quality, the most durable, sturdy products to our clients.
Visitors from all walks of life throng Tennessee all year long; it is a music lover's paradise. So, if you live in Tennessee and need these items for your machine problems, call us at 855-914-1914 or contact us online.
Superior-Quality Grouser Products by Dura-Tuff in Tennessee
We changed the name to Dura-Tuff to highlight the toughness and longevity of our products. We can assure you that we will provide you with the greatest items available in Tennessee. Due to our 30 years of expertise in this industry, we don't think twice about giving our best products to our customers. Some of our most popular products are: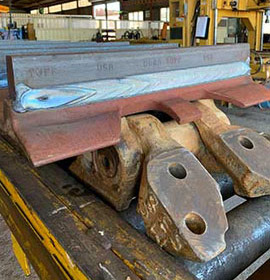 Grouser Bars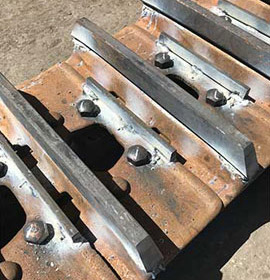 Trailing Edge Bars
WHY CHOOSE DURA-TUFF?
Made in USA Worn Worldwide

America has a rich industrial heritage and a proud tradition of steel working. We continue that tradition with a passion for making the best, most durable, and innovative grouser products in the world. We work hard every day to make products that stand up to the most abrasive environments on the planet with a presence in more than twenty-five countries worldwide.
What's the Advantage?
In many abrasive environments, the grouser wears down at a disproportionate rate to the rest of the undercarriage, making the concept of regrousering a cost-effective way to approach undercarriage maintenance. 
Regrousering can significantly prolong the life of the track group and save thousands of dollars over the life of the undercarriage
Contact Dura Tuff for Superior Grouser Products in Tennessee
It is imperative that you get in touch with Dura Tuff whenever you are in need of the very finest grouser items available for your project in Tennessee. We manufacture our products in the United States of America and have operations in more than 25 countries across the world. Within our sector, we have established the worldwide standard. Call us today at 855-914-1914 for a free consultation.