Grouser Bars, Ice Lugs, & Trailing Edge Bars all around South Dakota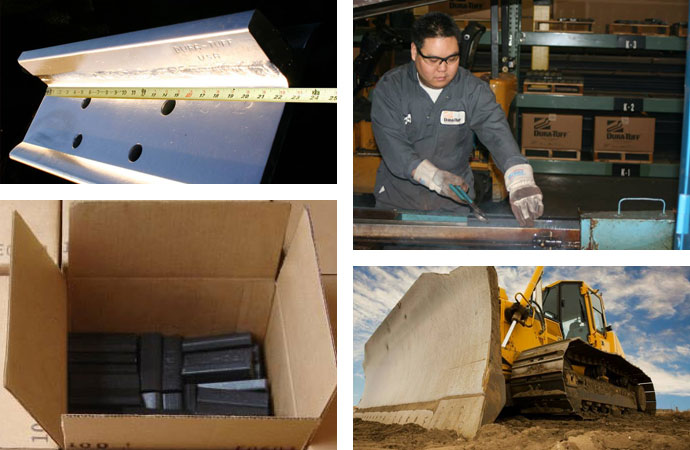 With decades of expertise in this industry, we always work to meet the needs of our clients. Due to the production of the toughest, most inventive, and weld-ready grousers, ice lugs, and trailing edge bars, Dura-Tuff has established a strong position in the field.
Every machine owner requires the finest equipment to keep their machine functioning effectively. Having the finest products for your machine at reasonable pricing is something Dura-Tuff can guarantee.
South Dakota is well-known for tourism and agriculture, and it also ranks among the states with the most tourism.
So, residents of South Dakota may entirely rely on our high-end products and call us at 855-914-1914 or contact us online for a free consultation.
Top-Quality Grouser Products By Dura Tuff in South Dakota
You will receive exactly what you need and no unnecessary waste when you purchase from Dura-Tuff. Our goal is to provide you with the finest product experience by saving you time and money. Since we've been servicing them for so long, our esteemed clients have always been completely satisfied with the products. Some of our most popular products are: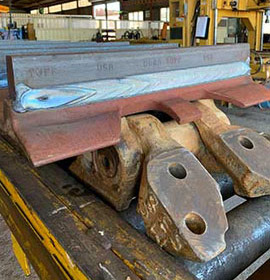 Grouser Bars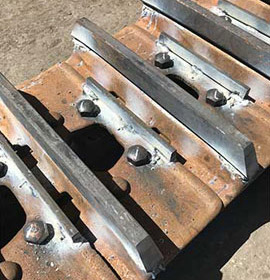 Trailing Edge Bars
The reliable experts at Dura-Tuff have what you want when you require grouser bars, wear products, replug bars, ice lugs, ice cleats, dozer track repair, or any other kind of grouser product.
WHY CHOOSE DURA-TUFF?
Made in USA Worn Worldwide

America has a rich industrial heritage and a proud tradition of steel working. We continue that tradition with a passion for making the best, most durable, and innovative grouser products in the world. We work hard every day to make products that stand up to the most abrasive environments on the planet with a presence in more than twenty-five countries worldwide.
What's the Advantage?
In many abrasive environments, the grouser wears down at a disproportionate rate to the rest of the undercarriage, making the concept of regrousering a cost-effective way to approach undercarriage maintenance. 
Regrousering can significantly prolong the life of the track group and save thousands of dollars over the life of the undercarriage
Contact Dura Tuff for Superior Grouser Products in South Dakota
When you need the best possible grouser products for your job in South Dakota, you need to contact Dura Tuff. Manufactured in the USA but operating in more than 25 countries around the world, we set the global standard in the industry. Call us today at 855-914-1914 for a free consultation.