Grouser Bars, Ice Lugs & Dozer Bars in South Carolina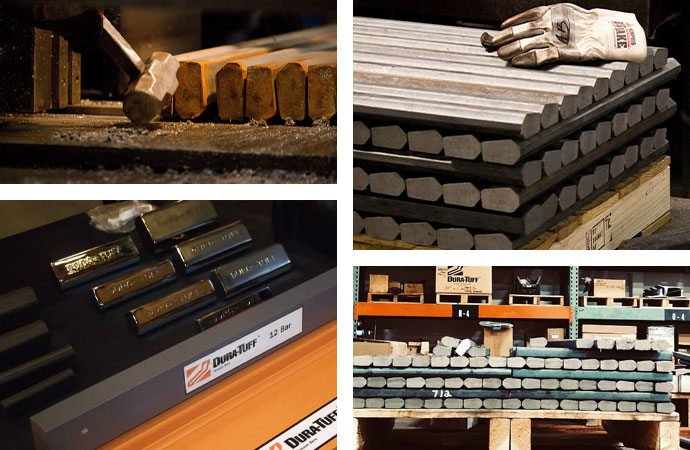 Your machine won't function effectively if you don't have the highest quality grouser bars, ice lugs, or trailing edge bars. The best option for improving the traction on continuous tracks is a high-quality grouser bar.
For nearly 30 years, Dura-Tuff has offered the best grouser bars, ice lugs, trailing edge bars, and other products. Each bar is manually examined and straightened to produce a product of unwavering excellence. Our years of expertise enable us to meet our client's needs consistently, and we always make an effort to provide them with genuine products.
Each year, a large number of tourists are drawn to South Carolina by its history, beauty, and charm. Therefore, call us right away at 855-914-1914 or contact us online, if you need the best, most solid grouser bars, ice lugs, and trailing edge bars, or other items in South Carolina that we provide.
High-Quality Grouser Products by Dura-Tuff in South Carolina
For more than 30 years, Dura-Tuff has created the global standard for excellent grouser goods in South Carolina and everywhere else. Our knowledgeable professionals are always available to assist you in swiftly and conveniently placing a completely customized order.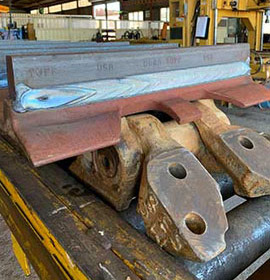 Grouser Bars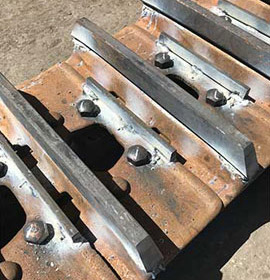 Trailing Edge Bars
We always work to save our clients time because we understand how necessary it is to minimize downtime at all costs, so we created Quickturn Ordering for that reason.
WHY CHOOSE DURA-TUFF?
Made in USA Worn Worldwide

Duratuff of Salt Lake City, UT has been making products that stand up to the most abrasive environments on the planet with a presence in more than twenty-five countries worldwide. America has a rich industrial heritage and a proud tradition of steel working. We are passionate for making the best, most durable, and innovative grouser products in the world.
What's the Advantage?
In many abrasive environments, the grouser wears down at a disproportionate rate to the rest of the undercarriage, making the concept of regrousering a cost-effective way to approach undercarriage maintenance. 
Regrousering can significantly prolong the life of the track group and save thousands of dollars over the life of the undercarriage
Contact Dura Tuff for Superior Grouser Products in South Carolina
When you need the best possible grouser products for your job in South Carolina, you need to contact Dura Tuff. Manufactured in the USA but operating in more than 25 countries around the world, we set the global standard in the industry. Call us today at 855-914-1914 for a free consultation.