Grouser Bars, Ice Lugs & Dozer Bars in Saudi Arabia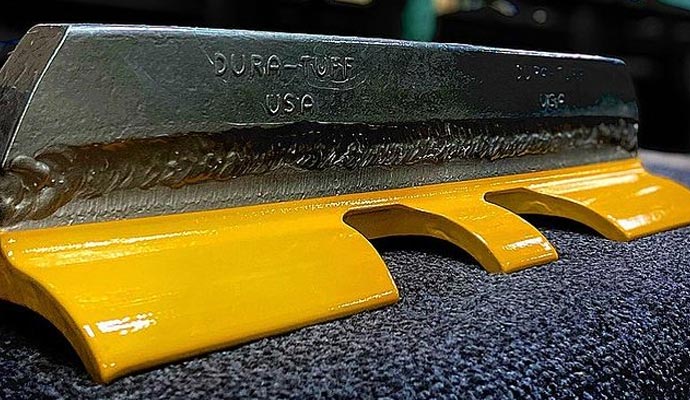 Saudi Arabia, officially the Kingdom of Saudi Arabia, is a country in Western Asia that spans the vast majority of the Arabian Peninsula. It is the largest country in the Middle East and the second-largest country in the Arab world.
Saudi Arabia is home to significant oil deposits, as well as numerous mosques and other architectural establishments. For the maintenance of its infrastructure and expansion of its vibrant economy, Saudi Arabia needs a regular supply of grouser products. This fact makes this country a perfect market for the premium grouser products produced by Dura Tuff such as excavator grouser bars, weld-on bars, re-lug bars, and many others.
Founded in 1986, Dura Tuff has a singular focus: to consistently create the best, most durable, and innovative grouser products available anywhere. The secret is our proprietary boron alloy that maximizes hardness and weld-ability. The company has earned a solid reputation among the customers in the market by producing the toughest, most innovative, weld-ready grouser products.
Top-Quality Grouser Products Offered by Dura-Tuff in Saudi Arabia
For more than three decades, the proven professionals from Dura-Tuff have set the global standard for superior grouser products in Saudi Arabia and around the world. From there, the steel is cut-to-length and individually heat-treated for consistent through-hardness. This process of handcrafting each bar results in steel that is up to 20 points harder (Rockwell C) than our competitor's bar. Some of our most popular products include: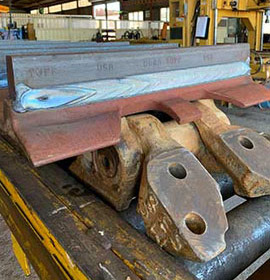 Grouser Bars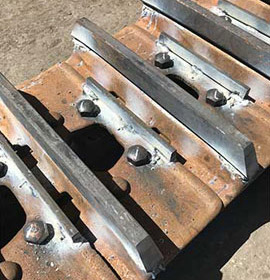 Trailing Edge Bars
Dura-Tuff's grouser products can save you tens of thousands of dollars on just one machine. When you apply that to a fleet of bulldozers that adds up to hundreds of thousands of dollars in annual savings.
Contact Dura-Tuff for Superior Grouser Products in Saudi Arabia
When you need the best possible grouser products for your job in Saudi Arabia, you need to contact Dura-Tuff. Manufactured in the USA but operating in more than 25 countries around the world, we set the global standard in the industry. Call us today at 855-914-1914 for a free consultation.