Grouser Bars, Ice Lugs & Dozer Bars in Rhode Island, USA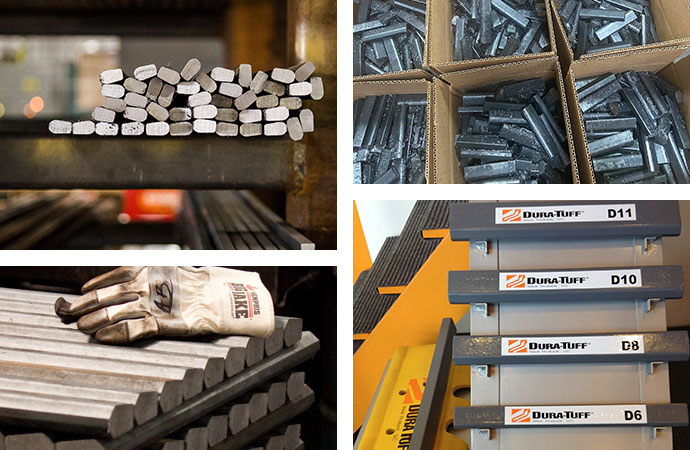 Grouser bars, ice lugs, and dozer bars improved equipment performance and longevity. There are several grouser bar companies to choose from, but we never compromise on the quality of our products. Dura-Tuff will be your best choice if you require some tough grouser bars, which we offer to our clients, for the stability of your machine.
Dura-Tuff has established the international benchmark for top-notch grouser products in Rhode Island and all around the world. By creating the most robust, creative grouser products on the market, the company has established a strong reputation with its clients.
You can undoubtedly depend on our products for the best grouser bars in Rhode Island. Call us now at 855-914-1914 for grouser bars, ice lugs, and trailing edge bars, or contact us online for other information.
Top-Quality Grouser By Dura Tuff in Rhode Island
Since 1986, our single goal has been to constantly provide the strongest, most resilient, and cutting-edge grouser products available anywhere. We have trained technicians that are completely qualified and can manage any customer's needs in a professional manner.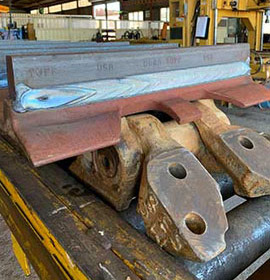 Grouser Bars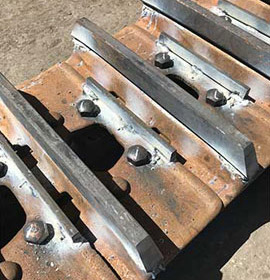 Trailing Edge Bars
Products from Dura-Tuff are extremely cost-effective, helping you avoid spending money on unworthy purchases of expensive products. We can tell you that Dura-Tuff will be your best choice in Rhode Island.
WHY CHOOSE DURA-TUFF?
Made in USA Worn Worldwide

America has a rich industrial heritage and a proud tradition of steel working. We are passionate for making the best, most durable, and innovative grouser products in the world. Duratuff of Salt Lake City, UT has been making products that stand up to the most abrasive environments on the planet with a presence in more than twenty-five countries worldwide.
What's the Advantage?
In many abrasive environments, the grouser wears down at a disproportionate rate to the rest of the undercarriage, making the concept of regrousering a cost-effective way to approach undercarriage maintenance. 
Regrousering can significantly prolong the life of the track group and save thousands of dollars over the life of the undercarriage
Contact Dura Tuff for Superior Grouser Products in Rhode Island
When you need the best possible grouser products for your job in Rhode Island, you need to contact Dura Tuff. Manufactured in the USA but operating in more than 25 countries around the world, we set the global standard in the industry. Call us today at 855-914-1914 for a free consultation.