Grouser Bars, Ice Lugs & Dozer Bars throughout Ohio, USA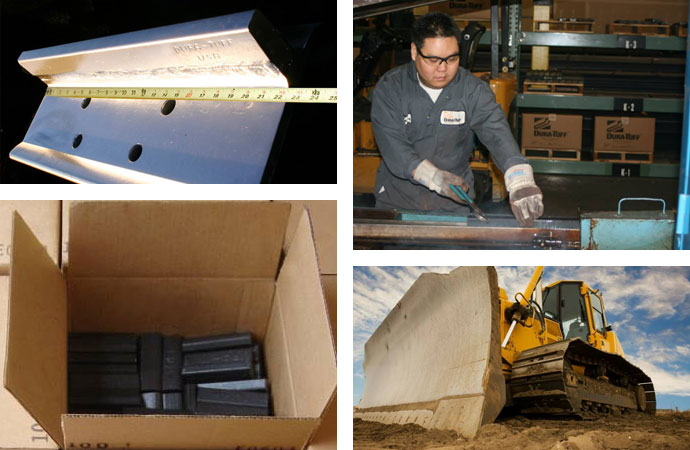 Well-made grouser bars are responsible for the lifetime, effective operation, and rigidity of your construction vehicle. Dura Tuff has long produced high-quality steel bars, such as grouser bars, dozer bars, ice lugs, and other machine items, for dozers, excavators, and other tracked vehicles. Dura-Tuff is the firm you've been looking for if you need the best weld-ready grouser bar for your machines, despite the fact that there are other companies in this sector.
If you need the strongest, most durable grouser bars, ice lugs, trailing edge bars, or other things in Ohio that we provide, call us right away at 855-914-1914 or contact us online.
Premium Quality Grouser Products By Dura Tuff in Ohio
America has a strong industrial history and a renowned steelworking culture. Being an American company every day, we work hard to create products that function even harder in some of the harshest settings on the earth, in over twenty-five nations across the world.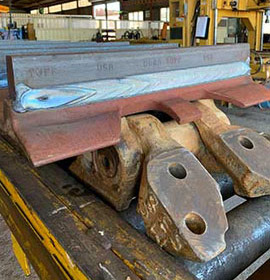 Grouser Bars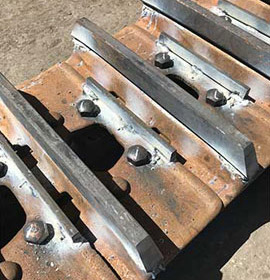 Trailing Edge Bars
Dura-Tuff has been providing the best grouser bars, ice lugs, trailing edge bars, and other goods for more than 30 years. To ensure unwavering perfection, the produced bar is personally checked and straightened.
Grouser bars must be adapted to the track shoe, including the surface area of the worn track, and the grouser bar hardness must be suited to the operating circumstances.
WHY CHOOSE DURA-TUFF?
Made in USA Worn Worldwide

America has a rich industrial heritage and a proud tradition of steel working. We continue that tradition with a passion for making the best, most durable, and innovative grouser products in the world. We work hard every day to make products that stand up to the most abrasive environments on the planet with a presence in more than twenty-five countries worldwide.
What's the Advantage?
In many abrasive environments, the grouser wears down at a disproportionate rate to the rest of the undercarriage, making the concept of regrousering a cost-effective way to approach undercarriage maintenance. 
Regrousering can significantly prolong the life of the track group and save thousands of dollars over the life of the undercarriage
Trust Dura Tuff for Superior Grouser Products in Ohio
Dura-Tuff has a single goal: to constantly raise the standard for grouser products. We guarantee that we will give you the best products Tennessee has to offer. We don't hesitate to offer our best items to consumers due to our 30 years of experience in this sector.
Dura-Tuff supplies everything you want for grouser trackpads, excavator track shoes, bulldozer trackpads, excavator ice lugs, and bolts for grouser bars and ice lugs. For a free consultation, please contact us at 855-914-1914.