Grouser Bars, Ice Lugs & Dozer Bars in North Dakota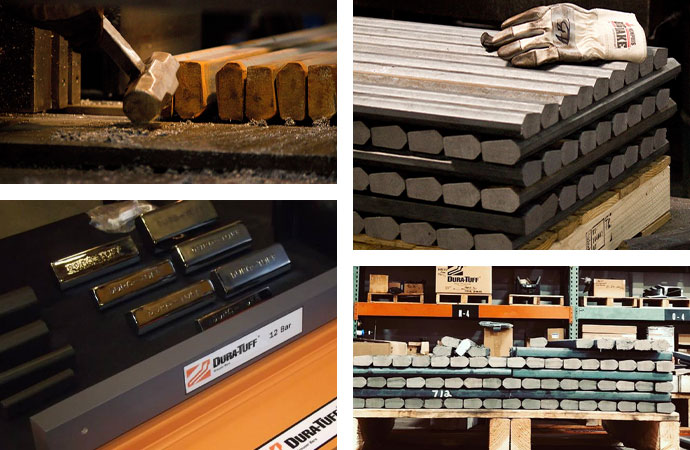 Do you require high-quality grouser bars, ice lags, or dozer bars? Dura Tuff is here to help. We provide the most authentic grouser bars products which are long-lasting and strongest. You will find several grouser bar companies but Dura Tuff is the best in town when you need a strong and solid product.
The world's toughest and most innovative Weld-Ready grouser products are made by Dura-Tuff. The company has set a benchmark for superior quality grouser products throughout the USA and worldwide. Call us at 855-914-1914 or contact us online when you are in need of the best grouser bar in North Dakota.
Benefits of Grouser Bars
Vehicles used in construction, such as bulldozers, loaders, and excavators, frequently have grousers. Grousers are either permanently bonded to or manufactured as a single piece with the track shoe, or they are fastened to the track shoe for convenience of replacement as they wear. Grouser Bars are the ideal answer for crawler excavators operating on harsh and abrasive rock surfaces because of their high hardness qualities, exceptional shock resistance, and wear resistance.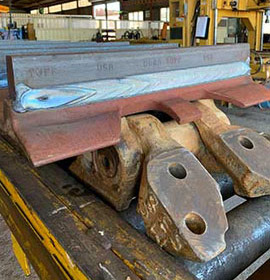 Grouser Bars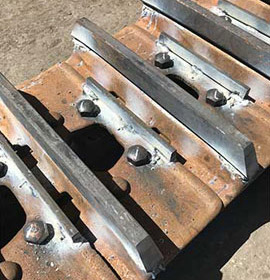 Trailing Edge Bars
If you're using a tracked excavator, loader, or bulldozer with worn-out grouser bars, you're putting productivity, performance, and yield at risk. To fasten the productivity of your machine you need to use cutting-edge grouser products from Dura Tuff. Dura Tuff has established the worldwide standard for outstanding grouser products in North Dakota and across the world for more than 30 years.
WHY CHOOSE DURA-TUFF?
Made in USA Worn Worldwide

America has a rich industrial heritage and a proud tradition of steel working. We are passionate for making the best, most durable, and innovative grouser products in the world. Duratuff of Salt Lake City, UT has been making products that stand up to the most abrasive environments on the planet with a presence in more than twenty-five countries worldwide.
What's the Advantage?
In many abrasive environments, the grouser wears down at a disproportionate rate to the rest of the undercarriage, making the concept of regrousering a cost-effective way to approach undercarriage maintenance. 
Regrousering can significantly prolong the life of the track group and save thousands of dollars over the life of the undercarriage
Rely On Dura Tuff for Top Quality Grouser Bars, Ice Lugs & Dozer Bars in North Dakota
Dura-Tuff has the grouser trackpads, excavator track shoes, bulldozer trackpads, excavator ice lugs, and bolts for the grouser bars and ice lugs you require. Our products are incredibly budget-friendly with the best quality. We can assure you Dura Tuff will be the ideal pick for your grouser purchase.
Call us at 855-914-1914 when you need to purchase top-quality grouser items made by Dura Tuff, such as grouser bars, dozer bars, ice lugs, and many more. We also offer free consultations.