Grouser Bars, Ice Lugs & Dozer Bars in Middelburg, South Africa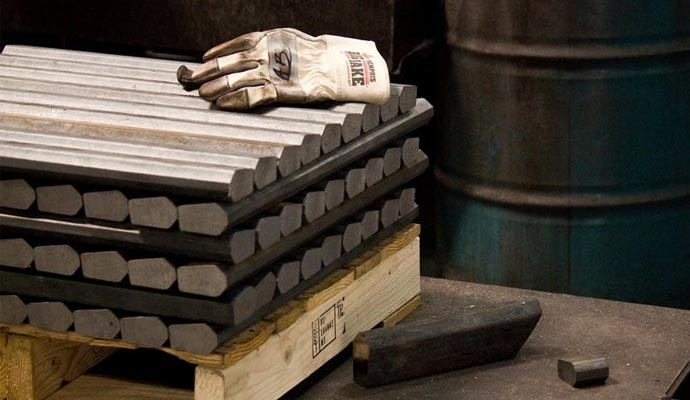 Middelburg is a town in the Eastern Cape province of South Africa, in the Great Karoo. It lies in the Upper Karoo, 1,279 meters above sea level, with a population of 19,000. It is home to a large stainless steel plant and is a prime market for Dura Tuff and our superior selection of grouser products that help boost the economic production of the area.
Founded in 1986, Dura Tuff has a singular focus: to consistently create the best, most durable, and innovative grouser products available anywhere. The secret is our proprietary boron alloy that maximizes hardness and weld-ability. The company has earned a solid reputation among the customers in the market by producing the toughest, most innovative, weld-ready grouser products.
Top-Quality Grouser Products Offered by Dura-Tuff in Middelburg
For more than three decades, the proven professionals from Dura-Tuff have set the global standard for superior grouser products in Middelburg and around the world. From there, the steel is cut-to-length and individually heat-treated for consistent through-hardness. This process of handcrafting each bar results in steel that is up to 20 points harder (Rockwell C) than our competitor's bar. Some of our most popular products include: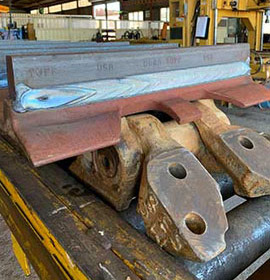 Grouser Bars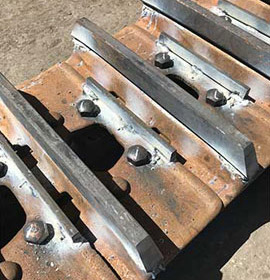 Trailing Edge Bars
Dura-Tuff's grouser products can save you tens of thousands of dollars on just one machine. When you apply that to a fleet of bulldozers that adds up to hundreds of thousands of dollars in annual savings.
Contact Dura-Tuff for Superior Grouser Products in Middelburg, South Africa
When you need the best possible grouser products for your job in Middelburg, South Africa, you need to contact Dura-Tuff. Manufactured in the USA but operating in more than 25 countries around the world, we set the global standard in the industry. Call us today at 855-914-1914 for a free consultation.